ALL Prices on this web site are listed in Australian Dollars ($AUD)
Motion Dynamics Australia is an independently owned company specialising in the import & distribution of AC and DC electric motors and related products, suitable for Industrial, commercial or hobbyist use.
With over 20 years experience in sourcing and sales of electric motors, you can be sure that we can supply you with the right product with the right advice for your projects or applications.
When it's required, we can even supply custom motor solutions for you if the standard product doesn't quite suit your requirements!



Since we began trading way back in 2009, our goals have been clear and simple. Provide good products, provide good service and always give the best support we can. Most importantly to us, is to supply every product, at a price that keeps business (and hopefully, Jobs too) in Australia.
During this time, we've worked hard on building our reputation for service and product commitment.
We tend to do things a little differently to everyone else, so rather than spending our profits on buildings , vehicles or staff, we run as lean as possible. The way we think a business should work, is to run on the bare essentials which is what we do.
Everything we do is done by our own people! That includes our website, testing and sourcing of the products we sell, the electronics products we design and build, plus a whole lot more.
The more we can depend on ourselves, the less we need to spend on for the help of others, which ultimately means cheaper prices for all. On top of that, it means we can bring more products in so you have a greater selection than ever before!
We don't take shortcuts because it's very important to us that your first experience with us, will be the first of many!



All of our electrical motors meet both Australian and International safety standards, and are available for various applications, both large and small.
Feel Free to browse our large range of AC or DC electric Motors or DC Motor Controls!
If you are looking to find large or small AC or DC electric motors for personal or industrial applications, then you've come to the right place!
When you deal with us, we listen to you. We want your project to work as badly as you do, so we'll happily spend time to help you sort out your problems with whatever advice we can give you.
Unlike others, We won't try to sell you that big expensive part that will do the job when we feel there may be smaller cheaper or better alternative available for your project

That's just one of the many reasons why our customers keep coming back!

We also specialise in bulk supply of standard and custom motor and gearbox combinations,
so contact us with your next big project requirements for a competitive quote!
When you purchase from us, not only will you get a great product at a great price but you also get a peace of mind warranty.
Most of our products are covered by a standard 12 Month warranty which reflects the high quality of our products.
Just because we sell it cheaper than anybody else, that doesn't mean we sell poor quality products! We simply don't charge you huge profit margins.
Where's the fairness in that? Additionally, why sell sub par components? It just leads to complaints and angry customers and who would want to deal with breakdowns and complaints all day ?
Certainly Not Us!
See our 'About us' page above for more information on Motion Dynamics and the people behind it!
| | | |
| --- | --- | --- |
| Geared DC Scooter, Kart & Quad Motors | Universal DC Motors (No Gearbox) | Brushless DC Motors (Geared) |
| | | |
| | | |
| | | |
| | | |
No matter where you are, we have a shipping option for you!
if for some reason shipping isn't available to your address, then please click here to contact us and we'll find a way!
Not only do we offer our own secure onsite credit card processing facility (capable of processing MasterCard or Visa)

We also can offer the PayPal payment option!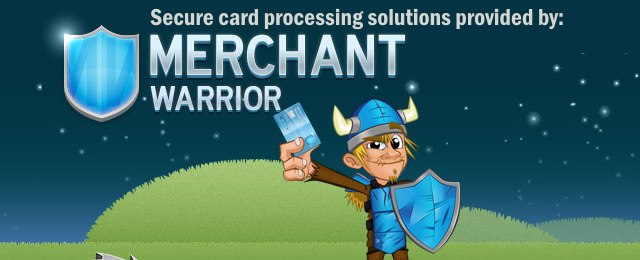 GPG Geared AC Reduction Drives AC 240V-415V

Standard Motor Frames
60mm, 80mm & 90mm
Induction, Reversible, Brake & Variable Speed
1 Phase AC 220V-240v, 100V-120V
Three Phase AC 230v, 380-415v
6-120 Watts
3:1-250:1 Gearboxes
Extremely High Quality
IP 55 Rated
Terminal Box Models

GPG 12V-24V-90V Industrial Precision DC Motors

6 Watts to 90 Watts
60mm, 80mm & 90mm
3:1-200:1 GU Gearboxes
1800 RPM or 3200 RPM
DC 12 Volts or 24 or 90 Volts
2000 Hour Brush Life
Replaceable Brushes for the entire range, from 6w to 90w!

High Quality!

Titan 230V-240V Budget AC Gear Motors

Standard Motor Frame Sizes!
60mm, 80mm & 90mm
Induction, Reversible, Brake &Variable Speed
Single Phase AC 240V
6 Watts to 120 Watts

3:1-200:1 Heavy Duty Gearboxes

Low Budget Pricing!



Industrial DC Planetary Reduction Drives

28mm, 36mm, 45mm & 56mm
0.6Nm-40Nm Torque
DC 12V-24V
Neodymium Magnets
Various Motor Speeds & Ratios
Sensored models available!
High efficiency, quality and torque!

Industrial & Continuous rating!


Geared DC motors for Electric Bikes, scooters, Quads, buggies, ATV's and more!

250 Watts to 800 Watts
Planetary and Spur Gears
12V,24V-36V DC
Spur & Planetary Gearing
Reversible
320 RPM-500 RPM

Popular Hobbyist Motors


​V.T.V DC Industrial DC Gear Motors

Continuous Rated!
6 Watts to 90 Watts
5:1-180:1 Gearboxes
DC 12 Volts or 24 Volts
2000 Hour Brush Life
High Quality DC Gear Motors


Replaceable Brushes

​Straight DC Motors 12V-48V

Industrial or Commercial Models
12V, 24V, 36V, 48V
100W-1000W Available!
Reversible with High Quality!
Efficient Design

Scooter and Hobby Motors!
For mechatronics and Robotics!

DC Motor Speed Controllers

12V to 48V DC
25A, 50A, 75A and 100A
Rugged High Quality Designs
Bi-Directional or Unidirectional
Heavy duty aluminum casings
Industrial Strength! Basic PCB Models available!
Wired & Wireless Available
Unidirectional and Bi-directional!

Designed and built in Australia By Us!

Worm Gear Motors

12V-48V Worm Reduction Drives!
Standard Commercial and Industrial Models!
Wiper Motors!
High Speed or High Torque!
Extremely Heavy Duty units!

Exceptional Value!

Industrial or Commercial
12V Models
6000 Newton's Push
4000 Newton's Pull
Good Quality with Low cost!
IP54 to IP66

High Strength !

Wind Generators

High quality generators!

25 Year Lifespan!

Note: We only sell the 3 phase generator, not regulators or any additional parts.

You wont find cheaper!

Electric Bike Conversion

Standard features include Stainless steel spokes, double walled alloy rims and more!
Extremely durable hub motor, easily one of the best available for the cost!

One of the lowest priced yet highest quality kits on the market!!

CBB60 & CBB61 Capacitors

Motor Start Capacitors
Start/Run Capacitors
Assorted sizes!
large Stock on site!

Huge Range!

Wheels & Tyres!

Some basic wheels and tyres for assorted projects!

Great for Home Projects!

Inverters & Frequency Drives

High Quality VFD/VSD Drives!
Full Vector Control
Programmable!


With features found only on top of the range models!


9:00AM - 5:00PM Monday to Friday
We're always trying to make things a little better for everybody. So if you have an idea for a product or service we could offer (and currently don't) then please, drop us an email and maybe we can source it!
In the meantime, feel free to browse our pages, have some fun and learn some interesting facts, or just kill some time!
If you find any bugs or errors while you browse the website, please shoot us an email we details!, we appreciate it!
News
09-12-2013
22-09-2011
03-08-2010